It's picture day for Jumping Bean and Smiley.
Which to The Boy meant nothing except
he was going to smile and show off his teeth.
But to my 11 year-old daughter it meant a great deal.
Freedom from the school uniform.
She thought about what she was going to wear all day yesterday.
She worried if her little zits were going to show.
She wondered if I would let her wear a little concealer.
She rooted around until she found a tiny little hairbrush that would
fit in her 100 lb backpack.
It was 9:30 pm when she realized  that her cute shoes
that go with her cute outfit were too small.
Hissy fit here we come.
At 11, Jumping Bean is as tall as I am.
I'm right about 5'3.  But she weighs 80 lbs.
(I'm not saying what I weigh, but you can
 assume 3 spins like Herman Munster)
JB is a total string bean.
She wears the same size shoe as I do,
a size 7.
 I offered the contents of my shoe rack
with of course limits on heels.
At  11 years and 5'3  she really doesn't need any height.
We went and sat on the floor of my closet for 45 minutes.
After 5 minutes I was ready to use the pursebrick on my own head.
Apparently, my shoes are "Mom" shoes.
She only liked the inappropriate ones of course.
Me: "What about these flats? They are cute!"
Me:  "Look!  These are so cute!  I got compliments all the time!"
Help me Jesus.
I started to get testy.
Me: "Okay, well its after 10 and you have to be up in 8 hours
you can't go bare foot!  You may have to wear your sneakers."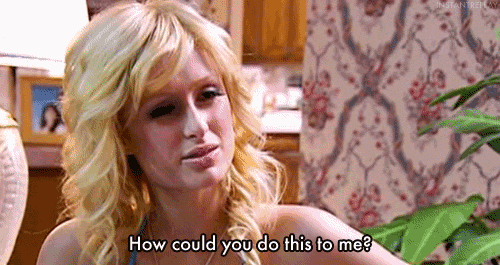 Wrong thing to say.
Holy.
Me:  "What about my boots?  It isn't really boot weather but would
be really cute with your leggings and that swingy sparkly shirt."
JB:  "That is an interesting idea."
Interesting.  I'll take interesting!
So off she went to school this morning dressed for fall.
It's 95 today.
Whatevs.
Thank God it was me there and not Stanley
or she probably would have worn my highest heels.
Girls…