When repairs need to be done around your apartment or house, don't panic if you don't know the difference between a regular wrench and a crescent wrench.
I will be the first to admit, my Ex was a good handyman.  We never called service for anything when married.  Needless to say, I was hopelessly lost about home repairs when we divorced.
You know repairs will need to be done in your residence someday; it's not a matter of "IF" it's a matter of "WHEN".
Prepare for those days now!
I remember when my toilet backed-up in my townhouse about a year after my divorce; I panicked when the plunger didn't work.  I dashed to the yellow pages, found the local plumber.  I had him race over to fix the toilet.
He spent more time writing up the bill then he did using a snake to clear out the blockage.  When he left I was holding a $180 bill. I was embarrassed, felt exploited as a woman and I cried.  Then, I picked myself up by my bra straps and vowed to myself that would never happen again.
Exit Handyman-Enter Handywoman: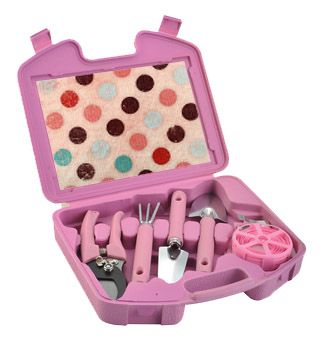 You have what it takes to do simple home repairs.  It is just a matter of getting over the mindset that it's difficult.  It is not difficult, it is just different work.
Assemble a Basic Toolbox:
I had a box full of tools my Ex gave me during the divorce.  I never took the time to figure out what they were or how to use them though.  I just kept them in the garage and used the hammer and one of two screwdrivers in there.
Figure Out When and How to Use the Tools:
I found that the solution to that problem was simple. I asked a friend who was knowledgeable about tools.  After he reviewed them, he told me what they were used for and from that discussion I decided to either keep a tool or give it away. Like the crescent wrench or the wire strippers, they had to go (I'm terrified of electrical repairs!).  He also gave me a list of suggested tools I should buy for future repairs … Like a snake for the toilets.
Invest in a Book About Home Repairs?
I had decided it would be a good idea to have a resource at home for repairs.  I went down to the local hardware store and bought a book for beginners on home repair (I liked the pictures!)  Since then, I've opened it twice and found it's 'simple' explanations not simple and just continued to feed into my inadequacy.   I tossed that book out after one year. A book on home repairs didn't help this woman feel very "handy!"
Find a Better Resource for Home Repairs:
The best resource for me for home repairs came from my teenage daughter who enjoys watching internet videos on how to make jewelry.  I thought if there are how-to's about that, I bet there are how-to videos for home repairs.   And there are, hundreds of them!
Simply launch Google and type in something like 'Sink stopper won't pop up' or 'How to caulk a shower' … lots of online videos will appear.  I always take a look at a few and then ask myself … Can I do that?
For most items, the answer is YES!
It may take you longer to fix a leaky toilet than a plumber but patience is key because you are learning a new skill set.
Once the job is finished, you will feel on top of the world because you've taken one more step of freedom and you saved yourself some Cash!